эtot materyal dostupen na russkom
"Perelizty ne vdast'sya": Tramp opublikuvav foto stiny na kordoni z Meksykoju (foto)
23:56, 11 sičnya 2019
Svit
Tak vin vidpoviv krytykam i pidkreslyv, ščo vykonuje peredvyborni obicyanky.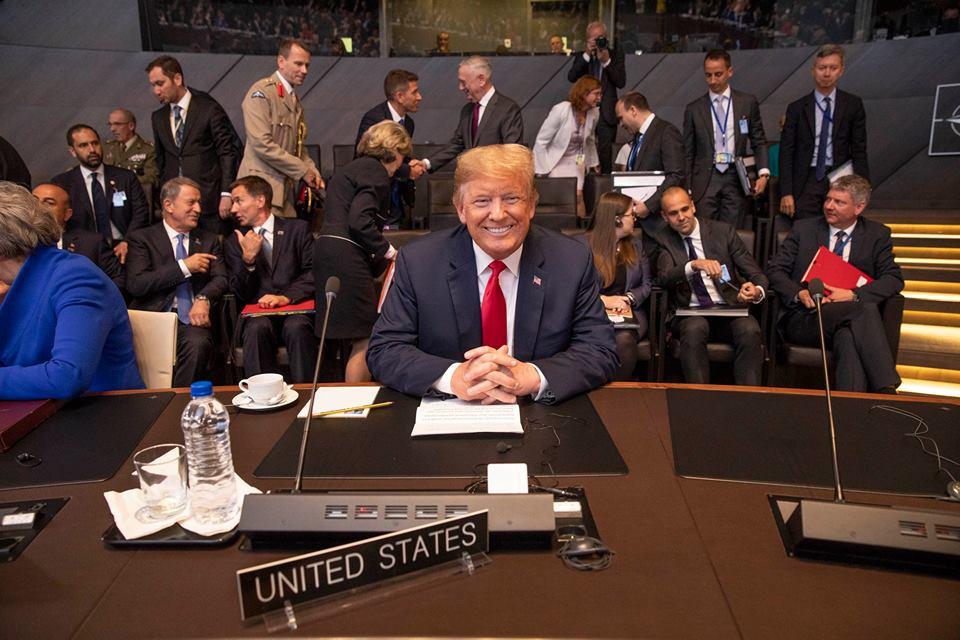 Donal'd Tramp / Facebook/White House
Prezydent SŠA Donal'd Tramp opublikuvav v Twitter fotohrafiju stiny na kordoni z Meksykoju.
Tak vin vidpoviv krytykam i pidkreslyv, ščo vykonuje peredvyborni obicyanky.
Čytajte takožTramp zajavyvšy pro humanitarnu kryzu na kordoni z Meksykoju
«Brexlyvi ZMI vično tverdyat', ščo my ne pobuduvaly NOVU STINU. Nyžče ščojno zaveršena častyna bilya kordonu. Perelizty ne vdast'sya. Duže vysoka, micna i krasyva!» — napysav amerykans'kyj lider.
Vin takož dodav, ščo šče odyn velykyj frahment stiny buv vidremontovanyj.
Raniše povidomlyalosya, ščo zrazky konstrukciї, z jakoї može buty pobudovana stina na kordoni SŠA i Meksyky, vyjavylysya nedostatnyo micnymy — їx možna rozpylyaty pylkoju.
The Fake News Media keeps saying we havent built any NEW WALL. Below is a section just completed on the Border. Anti-climbing feature included. Very high, strong and beautiful! Also, many miles already renovated and in service! pic.twitter.com/UAAGXl5Byr

— Donald J. Trump (@realDonaldTrump) January 11, 2019
U sični Tramp oholosyv, ščo stina na kordoni z Meksykoju bude pobudovana iz stali, a ne z betonu, jak planuvalosya spočatku. Do cyoho vin pokazav proekt stiny, verx jakoї buv vykonanyj u formi pik. Prezydent poskaržyvsya, ščo demokraty ne xočut' bačyty betonnu ohorožu, tomu planujet'sya vstanovyty xudožnyo sproektovanu konstrukciju, čerez jaku bude vydno, ščo vidbuvajet'sya na inšij storoni.
Čerez rozbižnosti v Konhresi SŠA z pryvodu vydilennya koštiv na budivnyctvo stiny robota uryadu prypynena — šatdaun rozpočavsya 22 hrudnya.
Jakščo vy znajšly pomylku, vydilit' її myškoju ta natysnit' Ctrl+Enter