"Ce han'ba": u SŠA zahovoryly pro možlyvist' skoročennya pidtrymky Ukraїny v razi zvil'nennya holovy NABU
SŠA možut' skorotyty pidtrymku Ukraїny u vypadku zvil'nennya Sytnyka ta Sobolyeva.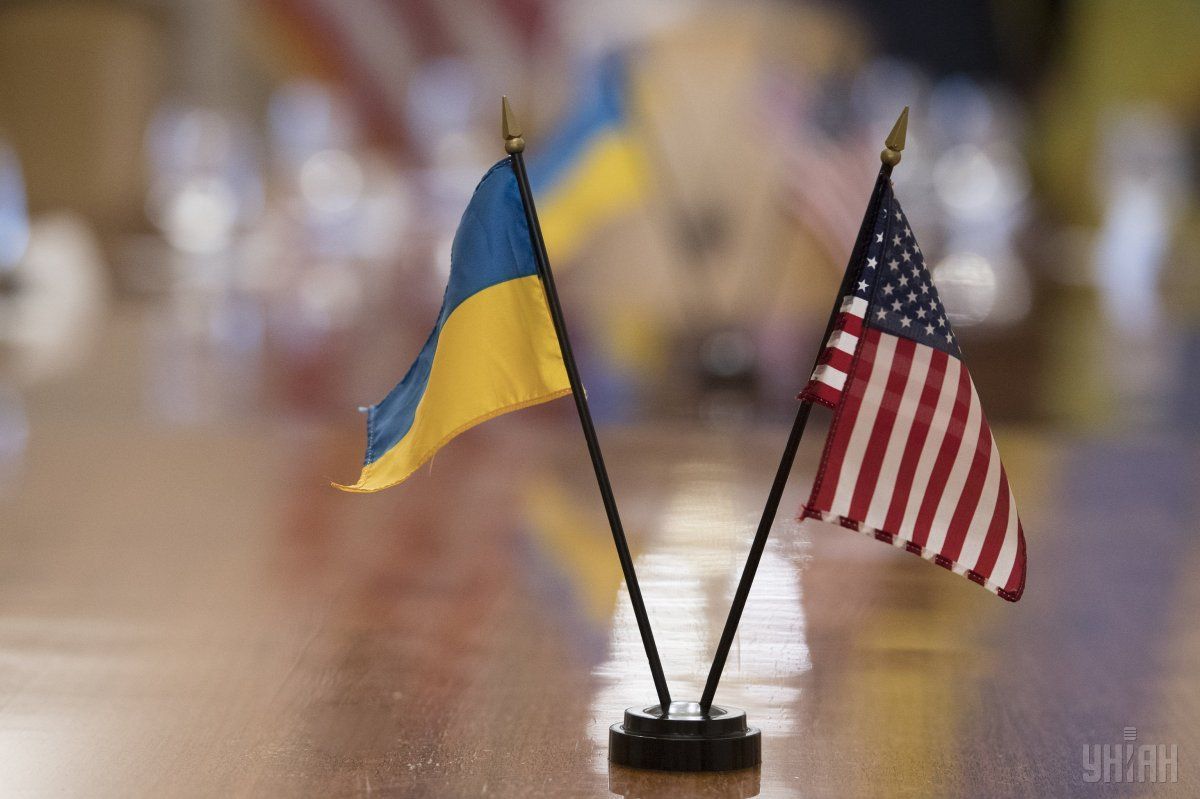 Pidtrymka Ukraїny z boku SŠA pid zahrozoju / foto UNIAN
Holosuvannya Verxovnoї Rady za zvil'nennya dyrektora Nacional'noho antykorupcijnoho byuro Ukraїny Artema Sytnyka ta holovy antykorupcijnoho komitetu parlamentu Jehora Sobolyeva, ce može staty pryčynoju prypynennya pidtrymky Ukraїny z boku SŠA.
Čytajte takožTransparency International zasterihaje ukraїns'ku vladu vid znyščennya antykorupcijnoї reformy
Pro ce na svoїj storinci v Twitter napysav Radnyk kolyšnyoho vice-prezydenta SŠA Džo Bajdena Majkl Karpenter.
"Jakščo Rada proholosuje za zvil'nennya holovy Antykorupcijnoho Komitetu  ta holovy NABU, ja budu rekomenduvaty skorotyty vsyu uryadovu dopomohu SŠA Ukraїni, vklyučajučy pidtrymku u sferi bezpeky. Ce han'ba", - jdet'sya v povidomlenni.
If the Rada votes to dismiss the head of the Anticorruption Committee and the head of the NABU, I will recommend cutting all US government assistance to #Ukraine, including security assistance. This is a disgrace.

— Michael Carpenter (@mikercarpenter) December 6, 2017
Jak povidomlyav UNIAN, lidery frakcij «Blok Petra Porošenka» ta «Narodnyj front» Artur Herasymov i Maksym Burbak zarejestruvaly zakonoproekt «Pro vnesennya zmin do dejakyx zakoniv ščodo zabezpečennya parlaments'koho kontrolyu» (rejestracijnyj nomer 7362).
Dokumentom proponujet'sya dopovnyty zakon «Pro Rehlament Verxovnoї Rady Ukraїny» novoju hlavoju 33-1 ta statteju 216-2. Cymy zminamy peredbačeno, ščo Verxovna Rada može vyslovyty nedoviru dyrektoru Deržavnoho byuro rozsliduvan', zastupnyku heneral'noho prokurora - kerivnyku Specializovanoї antykorupcijnoї prokuratury, dyrektoru Nacional'noho antykorupcijnoho byuro, členu Nacional'noho ahentstva z pytan' zapobihannya korupciї, ščo maje naslidkom vidstavku z posady.
Pry cyomu zaznačajet'sya, ščo pytannya pro vyslovlennya nedoviry može buty vnesene na rozghlyad parlamentu prezydentom, Kabinetom ministriv ta za propozycijeju ne menš jak tretyny narodnyx deputativ vid konstytucijnoho skladu Verxovnoї Rady, tobto ne menše jak 150 narodnyx deputativ.
Jakščo vy znajšly pomylku, vydilit' її myškoju ta natysnit' Ctrl+Enter