эtot materyal dostupen na russkom
Vidomyj amerykans'kyj aktor pomer čerez uskladnennya, vyklykani koronavirusom
20:29, 26 bereznya 2020
Zirky
Mark Blum vidomyj za fil'mom "Krokodyl Dandi" i ryadom inšyx proektiv.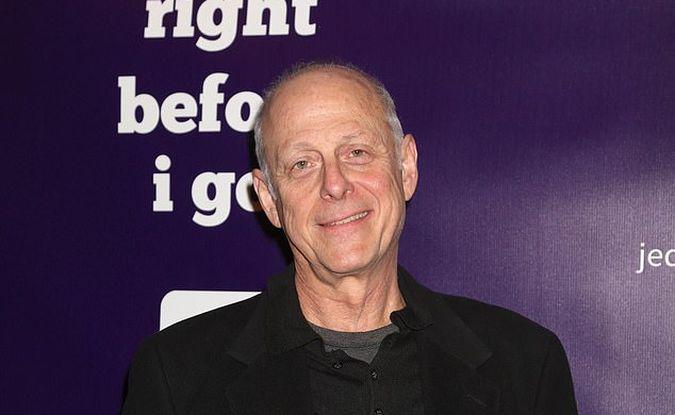 Mark Blum pomer na cyomu tyžni / foto: StarTraks
U N'ju-Jorku u vici 69 rokiv pomer amerykans'kyj aktor Mark Blum.
Pro ce informuje Daily Mail z posylannyam na povidomlennya n'ju-jorks'koho teatru Playwrights Horizons.
"Mark Blum, naš dorohyj davnij druh i nepereveršenyj aktor pomer na cyomu tyžni. Spasybi, Mark, za vse, ščo vy daly našomu teatru, a takož teatram i hlyadačam po vsyomu svitu. My budemo sumuvaty", - jdet'sya v povidomlenni.
Pryčynoju smerti Bluma staly uskladnennya, vyklykani koronavirusom.
With love and heavy hearts, Playwrights Horizons pays tribute to Mark Blum, a dear longtime friend and a consummate artist who passed this week. Thank you, Mark, for all you brought to our theater, and to theaters and audiences across the world. We will miss you. pic.twitter.com/NMVZFB5hPb

— Playwrights Horizons (@phnyc) March 26, 2020
Blum debyutuvav na ekrani v 1983 roci. Vin vidomyj za rolyamy u fil'max "Krokodyl Dandi", "Pobačennya naoslip", "Til'ky miž druzyamy", "Ja ne znaju, jak vona ce robyt'", "Vykradennya monet", serialax "Mocart v džunhlyax", "Zakon i poryadok", "Klan Soprano", "Frejzer", "Ty" ta inšyx.
Zahalom Blum znyavsya v bil'š niž 20 povnometražnyx fil'max i bil'š niž 30 teleserialax.
Jak povidomlyav UNIAN, raniše vid koronavirusa pomerla zirka kul'tovyx italijs'kyx serialiv.
Jakščo vy znajšly pomylku, vydilit' її myškoju ta natysnit' Ctrl+Enter