эtot materyal dostupen na russkom
"Sxody Džokera" v N'ju-Jorku staly turystyčnoju lokacijeju – miscevi meškanci nezadovoleni (foto)
U socmerežax obhovoryujut' možlyvist' zrobyty vxid na sxody platnym.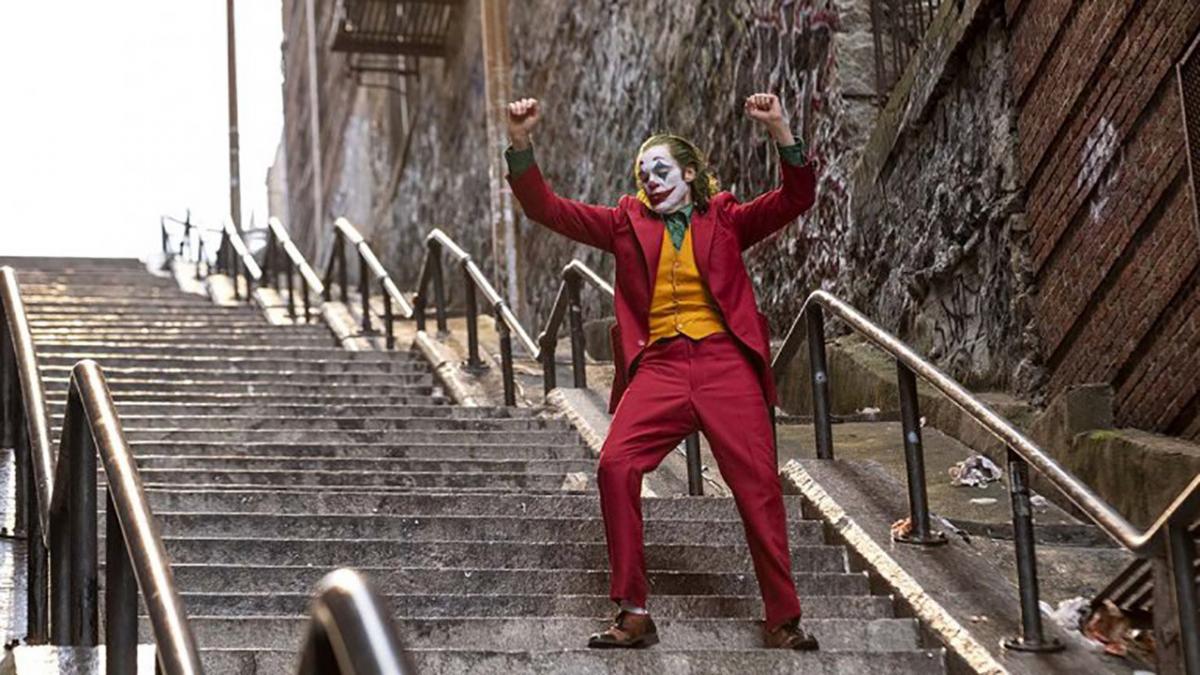 Scena z tancem na sxodax z fil'mu "Džoker" vže stala kul'tovoju / Foto: YouTube
Scena z novoho fil'mu «Džoker», de heroj Xoakina Feniksa tancyuje na sxodax, stala memom šče do vyxodu kartyny v prokat. Zaraz misce її zjomky oblyubuvaly turysty, jaki vyklykajut' nevdovolennya miscevyx meškanciv.
Čytajte takož:«Ščob ne plakaty, vin smijavsya»: čomu novyj fil'm pro Džokera z Xoakinom Feniksom zvodyt' z rozumu hlyadačiv po vsyomu svitu
Jak povidomlyaje DTF, sxody znaxodyt'sya v rajoni Bronks. Cya častyna mista tradycijno ne korystujet'sya populyarnistyu sered turystiv, zalyšajučys' odnym z najbil'š neblahopolučnyx rajoniv N'ju-Jorka.
Prote, pislya vyxodu fil'mu na sxodax zavždy lyudno, a Instagram napovnyly sotni zroblenyx tam svitlyn.
Žyteli Bronksa počaly vyslovlyuvaty svoje nezadovolennya naplyvom turystiv v socmerežax. Dejaki hovoryat' pro možlyvist' zrobyty vxid na sxody platnym.
legally as a bronx resident youre allowed and encouraged to tax anyone visiting the joker stairs

— Desus Nice (@desusnice) 17 žovtnya 2019 r.
Im about to stand in front of the 167 stairs with my camera and charge people for pictures.

— Lords (@lousmariaa) 17 žovtnya 2019 r.
Dexto tak samo zvertaje uvahu na te, ščo Bronks straždaje vid vysokoho rivnya zločynnosti, i neoberežnyx turystiv tam možut' pohrabuvaty.
those awful stairs on 167 are now renamed "the joker stairs" so i just want to remind everyone that the bronx is not a friendly place for tourist attractions you will get robbed beloved pic.twitter.com/YJuiiAreEM

— bella goth (@kailaniskye) 15 žovtnya 2019 r.
Now everyone wants to take pics at the 167 stairs! Ok, I dont wanna hear shit when people either get robbed or break an ankle. 😂🃏 #Joker#TheJokesGonnaBeOnYou Siguen Jodiendo! 🤦🏻♀️ #TheBronxpic.twitter.com/EbajF5yPEH

— Vee🦋 (@Vee1313) 18 žovtnya 2019 r.
Nahadajemo, kartyna «Džoker» režysera Todda Fillipsa zavojuvala holovnyj pryz Venecians'koho kinofestyvalyu. Pislya vyxodu v prokat fil'm pobyv rekord kasovoho zboru, zibravšy za vyxidni $93 mil'jony.
Pry cyomu, u SŠA fil'm sprovokuvav skandal: kartynu zvynuvačuvaly v romantyzaciї nasyl'stva i nepravyl'noї prezentaciї lyudej z psyxičnymy zaxvoryuvannyamy.
Jakščo vy znajšly pomylku, vydilit' її myškoju ta natysnit' Ctrl+Enter