эtot materyal dostupen na russkom
SŠA vidklaly vvedennya myta na dejaki tovary z Kytaju čerez rizdvyani svyata
Myta na nyzku spožyvčyx tovariv nabudut' čynnosti ne z 1 veresnya, a z 15 hrudnya.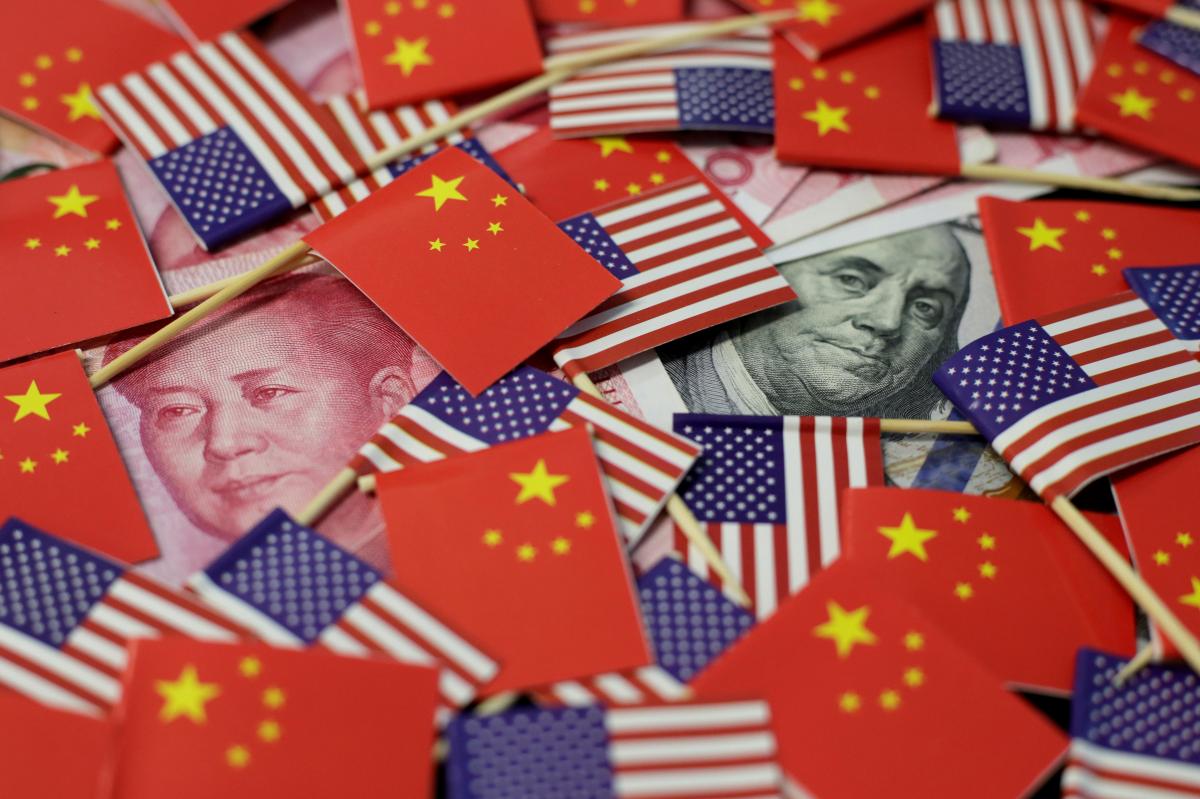 Ilyustracija / REUTERS
Vlada SŠA pryjnyala rišennya vidklasty do 15 hrudnya vvedennya 10-vidsotkovoho myta na pevnyj perelik tovariv, importovanyx iz Kytaju.
Pro ce u vivtorok, 13 serpnya, povidomyla pres-služba Torhovoho predstavnyctva SŠA, peredaje dw.com.
Jak zaznačajet'sya v povidomlenni, vvedennya myt vidkladeno na mobil'ni telefony, noutbuky, videoprystavky, monitory, dejaki ihrašky i okremi predmety odyahu ta vzuttya.
Krim toho, častyna tovariv bula vyklyučena zi spyskiv z mirkuvan' nacional'noї bezpeky, a takož u zvjazku z їx važlyvistyu dlya oxorony zdorovja ta bezpeky, zaznačajet'sya v povidomlenni.
Na inši tovary myto bude vvedeno z 1 veresnya, jak i povidomlyalosya raniše.
Komentujučy rišennya pro vidstročku, prezydent SŠA Donal'd Tramp zajavyv, ščo joho administracija pišla na cej krok, ščob ne naškodyty amerykans'kym pokupcyam naperedodni tradycijnyx rizdvyanyx pokupok. "My robymo ce dlya rizdvyanoho sezonu", - rozpoviv vin žurnalistam.
Čytajte takožTorhova vijna z Kytajem može pryzvesty do recesiї ekonomiky SŠA - Goldman Sachs
Jak povidomlyaje Holos Ameryky, amerykans'ki biržovi indeksy pislya kil'kox dniv vtrat vidreahuvaly zrostannyam na novynu pro vidstročennya vvedennya myt. N'ju-jorks'ki rynky vyrosly na 1,6 vidsotka i bil'še.
Razom iz tym, Donal'd Tramp na svoїj storinci v Twitter vyslovyvsya na zaxyst svojeї torhovel'noї polityky ščodo Kytaju. Za joho slovamy, myta, vvedeni nym ščodo kytajs'kyx tovariv obsyahom u kil'ka mil'jardiv dolariv, jdut' na koryst' Ministerstvu finansiv.
Za slovamy prezydenta SŠA, myta ne zapodijujut' škody amerykans'kym spožyvačam, ščo kupujut' kytajs'ki tovary, ni fermeram, produkciju jakyx perestav zakupovuvaty Kytaj.
"Čerez masštabnu deval'vaciju їx valyuty i vlyvannya velyčeznyx sum hrošej u їx systemu, SŠA otrymujut' desyatky mil'jardiv dolariv v podarunok vid Kytaju. Ciny ne rostut', inflyaciї nemaje. Fermery otrymujut' bil'še, niž vytratyv by Kytaj. Ale v fejkovyx novynax pro ce ne napyšut'!", - napysav Tramp.
Through massive devaluation of their currency and pumping vast sums of money into their system, the tens of billions of dollars that the U. S. is receiving is a gift from China. Prices not up, no inflation. Farmers getting more than China would be spending. Fake News wont report!

— Donald J. Trump (@realDonaldTrump) August 13, 2019
Prezydent SŠA dodav: "Jak zazvyčaj, Kytaj zajavlyaje, ščo bude robyty velyki zakupivli v našyx prekrasnyx amerykans'kyx fermeriv. Poky ščo vony ne roblyat' toho, ščo obicyaly. Možlyvo, sytuacija zminyt'sya!"
As usual, China said they were going to be buying "big" from our great American Farmers. So far they have not done what they said. Maybe this will be different!

— Donald J. Trump (@realDonaldTrump) August 13, 2019
Jak povidomlyav UNIAN, 1 serpnya amerykans'kyj prezydent oholosyv pro namir zaprovadyty z 1 veresnya myto v rozmiri 10 vidsotkiv na importovani kytajs'ki tovary objemom v 300 mlrd v rik.
Jakščo vy znajšly pomylku, vydilit' її myškoju ta natysnit' Ctrl+Enter