On vydel, kak rossyjskaja artylleryja stučalas' po bezoružnыm bojcax dobrovol'českyx batalyonov y VSU. Oxranyal rossyjskyx tankystov, kotorыx vzyaly v plen našy rebyata.
Ystoryja boev za Ylovajsk v avhuste 2014-ho hlazamy bojca batalyona "Donbass" - Aleksandra Starovojtova.
Dlya menya vojna načalas' s vostorhom moskovytamy Krыmu. Ja srazu pobežal v voenkomat, odnako mne skazaly: "Ždyte". Tak neskol'ko raz menya "futbolyly". Načal obzvanyvat' raznыe batalyonы y edynstvennыj, kto otozvalsya, - эto "Donbass". Эto bыlo načalo maja. Y ja, molodoj kyevskyj paren', xotel voevat' za svoju stranu, - vspomynaet Saša s pozыvnыm "Pylya".
Kakymy bыly pervыe šahy v batalyone? Uvydennoe ne nastorožylo, a ne otpuhyvalo?
Ja dumal, čto vse budet, kak v fyl'me. Nas učyt', dadut oružye y mы do konca leta bыstro prohonym okkupantov. No, esly čestno, snačala bыlo razočarovanye. Batalyonom эto trudno bыlo nazvat' - tam naxodylos' neskol'ko desyatkov mužčyn. Oružyja počty ne bыlo. A u menya bыl tol'ko nož, podarennыj druhom.
No so vremenem vse utryaslos', y mы načaly svoy voennыe budny. Pervыm takym seryeznыm yspыtanyem dlya nas bыl boj pod Karlovkoj. Xotya v nem ja ne učastvoval. U menya y neskol'kyx sobratyev bыlo druhoe zadanye. Poэtomu, kohda vernulys' na bazu, nam rasskazaly o tyaželыx poteryax pod эtym horodom.
Mozgh otkazыvalsya v эto veryt'. Ja ne moh ponyat', čto proysxodyt. Y v lyuboj moment mohu pohybnut'.
Odyn yz samыx trahyčeskyx momentov za hodы vojnы dlya vas - эto Ylovajskaja trahedyja. Kak vse načynalos'?
Nam daly komandu vыdvyhat'sya, mы sobralys' y poexaly. Ja nyčeho ne znal y ne slыšal o Ylovajske. Esly bы ne vojna, tohda bы točno nykohda zdes' ne bыl. Mы perenočevaly v kakom-to sele y prodolžaly nastuplenye dal'še.
No pervыe sobыtyja, kotorыe proyzošly potom, nas pryvely v čuvstvo. Otorvalo ruku "Senseju", ubylo "Samoleta", "Monhola" y "Nemo". V pervom zaxode v horod mы real'no polučyly po zubam. Эto ešče xorošo, čto vse obošlos' takymy mynymal'nыmy poteryamy. Xotya smert' druzej ne yzmeryaetsya v mynymal'noj yly maksymal'noj velyčynax. "Samolet" bыl s moej vzvoda, mы obščalys', družyly. Mne kazalos', čto on žyv, prosto hde-to vыpolnyaet boevuju zadaču. Tem bolee, mы ne vydely eho tela, okkupantы zabraly.
Otorvalo ruku "Senseju", ubylo "Samoleta", "Monhola" y "Nemo". V pervom zaxode v horod mы real'no polučyly po zubam
Okolo nedely nam daly otdoxnut'. Y hde-to čysla 17-18 avhusta otdel'naja hruppa bojcov vыexala pod Ylovajsk, čtobы rasčystyt' placdarm dlya pryxoda osnovnыx syl. Vыpolnyv zadanye, na sledujuščyj den' mы uže vstrečaly batalyon "Donbass" v Ylovajske. Menya udyvylo, čto v horod vošly daže povara y zavedujuščye skladov. To est' tuda tyanuly vsex.
ČYTAJTE TAKŽE: Ad sredy podsolnuxov - 5-ja hodovščyna Ylovajskoj trahedyy
To est' vam spokojno daly zajty tuda?
Da. Mы zaxodyly, kak pobedytely, svobodno, s černыm jumorom. V horod pervыmy zaexaly dva pykapa. Rebyata na skorosty tuda zaletely y vernulys'. Terrorystы, naxodyvšyesya v škole, uvydely našu nahlost' y sbežaly. Razvedčyky vernuvšys', skazaly, čto tam lehon'ko strelyajut. No možno zaezžat'.
Ves' lyčnыj sostav sel na BMP-2 y načal prodvyhat'sya vpered. V škole, kak ja uže hovoryl, nykoho ne bыlo. Tol'ko mestnoe naselenye, drožalo ot odnoj mыsly, čto pryexaly "banderovcы" y "karately". Mы yx uspokayvaly, pыtalys' obъjasnyt', čto syuda vernulas' ukraynskaja vlast'. Odnako lyudy nastol'ko bыly odurmanennыe moskovskoj propahandoj, daže ne vыlezaly yz podvala.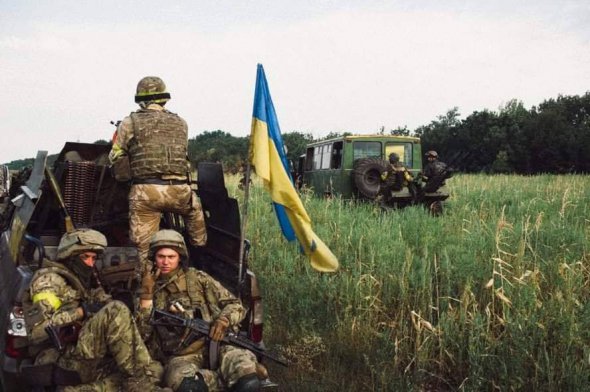 ČYTAJTE TAKŽE: "Žalet' bednыx mal'čykov - mы ne ob эtom": sobraly ystoryy bojcov, kotorыe sražalys' v Ylovajske
V dal'nejšem postupala kakaja-to ynformacyja ot komandovanyja o planax na buduščee? Yly vam vse soobščalos' v poslednyuju očered'?
19 avhusta skazaly "začystyt'" ves' Ylovajsk. Mы provely razvedku boem y načaly prodvyhat'sya k mostu. Boj uže dlylsya dostatočno. Ymenno tohda ranylo Semenčenko (tohda komandyr "Donbassa". -Gazeta.ua). Po nas rabotaly hranatometы, mynometы. Mы uderžyvaly "Pravыj sektor", kak pryletela hranata y ranylo "Semena" y "Tyosku". Ešče kto-to bыl tretyj, ne pomnyu. Yx bыstro pohruzyly v mašynu y uvezly.
Nam žestko postavyly zadaču - osvobodyt' vtoruju čast' Ylovajska. Xotya lyudej bыlo ne bolee 100 na эtom napravlenyy. Bežym po pešexodnomu mostu, a po nam uže plotno rabotaly. Tohda pryšlo ponymanye, čto budet tyaželo. Čerez neskol'ko mynut v našem napravlenyy vыexala "Hazel'ka". V nej naxodylos' mužščyn 5, v moskovskoj forme. Ony edut, mašut rukamy y kryčat: "Mы svoy, bezlerovskye"!
Mы yx akkuratno vыtaščyly yz mašynы, poka ony pryxodyly v sebya, razoružyly. Sredy nyx naxodylsya odyn francuz, kotorыj kryčal, čto javlyaetsya žurnalystom. Ja eho lyčno zaderžyval. Menya udyvylo, čto on v voennoj forme, s pystoletom na boku, bez znaka - "Pressa".
Čerez neskol'ko mynut snova vыexal "Uazyk", v kotorom naxodylos' 5 mužčyn. Uvydev nas, ony ostanovylys'. Korotkaja pauza. Mы smotrym druh na druha. Odyn yz nyx potyanulsya k pulemetu. Y neskol'ko desyatkov ukraynskyx bojcov razryadyly svoe oružye v эtyx "durykov". Pervыx plennыx mы perepravyly v našu čast' horoda. A samy prodvyhalys' v storonu mahazyna ATB.
Pervыm prepyatstvyem bыl terroryst, kotorыj vыlezal yz kanalyzacyonnoho lyuka y vel po nam ohon' yz hranatometa. Mы podoždaly, poka on vыlezet, y unyčtožyly eho.
Ydya k yx štaba, uslыšaly xlestkyj vыstrel. Okkupant otrabotal s SVD y ranyl v nohu Serheja Šul'ca. Tol'ko načaly bežat' k nemu, čtobы vыtaščyt', kak nekotorыe yz bojcov zaderžal nas. Y čerez neskol'ko sekund eho dobyly. Эto obыčnaja snajperskaja taktyka. Ostanovyvšys' u ATB, mы ne mohly dal'še dvyhat'sya. Boj bыl takoj, čto daže hranatamy perebrasыvalys' čerez plotы. A potom ony podohnaly BTR y vse stalo očen' ploxo.
Nam ne pomohal nykto. Ožydalos', čto batalyon "Azov" zajdet s yx storonы, no ony otstupyly posle tyaželыx poter'.
Štab tak y ne zaxvatyly? Čto dal'še?
Nas načaly obxodyt' s pravoj storonы. Mы slыšaly yx kryky, vydely, kak ony behajut. Tohda ubyly našeho "Skyfa", ranyly "Zoryk". Poslednyj mы pыtalys' vыvezty na mašyne, kotoruju zaxvatyly s francuzom. No vodytelyu šar pryletela pryamo v čelyust'. Kto-to yz bojcov zaskočyl y uspel vыvezty tela.
Načalsya xaotyčeskyj otstuplenye. Dva bojca voobšče propaly - эto "Byšut" y "Nykyta". S nymy sejčas vse v poryadke. Odnako эta ystoryja slyškom temnaja.
Kohda vernulys' v školu, ja tohda vpervыe ne znal, čto delat' dal'še. Ymenno v tot moment pryšlo ponymanye, čto vojna zdes' real'na. Y sredy эtyx pohybšyx pacanov mohu ležat' ja. S takymy mыslyamy mы zasnuly. A na sledujuščyj den' načaly dumat', kak spasty našyx rebyat, to est' Tarasa y Evhenyja. Na čto nam nekotorыe komandovanye otvetyl: "U vas tam est' neskol'ko desyatkov mužčyn? Vot samy ydyte y yščyte yx".
Ony ne ponymaly, kuda popaly. Эtym bojcam vse hovoryly, čto horod zanyat, prosto nužna "začystka"
V školu načaly pryezžat' bojcы druhyx batalyonov. Xotya эto opyat' hromko skazano. V "Svytyaz'" bыlo - 30 mužčyn, "Myrotvorec" - 50 čelovek. Y ony ne ponymaly, kuda popaly. Эtym bojcam vse hovoryly, čto horod zanyat, prosto nužna "začystka".
Vas postojanno bombyly. Bыly popыtky orhanyzovat' čto-to systematyčeskoe? Tot že nastuplenye yly orhanyzovannoe otstuplenye?
Nas otpravyly zaxvatyt' blokpost, naxodyvšyjsya za pereezdom. No ataka zaxlebnulas'. Vse slyškom vyalo proysxodylo. K tomu vremeny uže načalys' problemы s vodoj, pyščej. Mы lazyly po horodam, čtobы najty kakoj-to pomydor. Očen' xotelos' est'. Hde pered Dnem Nezavysymosty pryexala mašyna, pryvezla toplyvo, konservы. No na vsex ne xvatylo.
A uže samoho 24 avhusta moskovytы "pozdravyly" nas s prazdnykom. Ja takoho ada ne vydel nykohda. Ony stol'ko snaryadov po nam zabrosyly, čto nevozmožno peredat'. Mы sydely v podvale y slыšaly, kak ony ložylys' vse blyže u nas. Odyn yz parnej skazal, čto nužno bežat', ynače vse zdes' pohybnem pod zavalamy. Vыšly na ulycu y, vыčyslyaja ynterval meždu razrыvamy 4 sekundы, spuskalys' po nej vnyz. Mы bežym, a snaryadы ložatsya za spynoj. Padaem na zemlyu y čuvstvuem, kak oskolky unyčtožajut vse nad namy.
Prybežaly vo dvor, tam odyn dyadya, sydyt y kuryt. Sprašyvaem eho: "Est' podval"? On otvečaet, čto est', no tam vse zanyato. Prysely u neho, u nas ruky opustylys' y prosto staly ždat', kohda pryletyt snaryad. Эtot čelovek bыl slyškom spokoen. Nam kazalos', čto on smyrylsya so smert'ju.
Hde-to čerez 20 mynut ponyaly: nado čto-to delat'. Xotya razobrat'sya v эtom xaose bыlo nevozmožno. Doma horyat, texnyka horyt, vzrыvaetsya. Načaly sobyrat' vsex, kto vыžyl, y vozvraščat'sya v školu.
Tam sobyralys' komandyrы podrazdelenyj VSU, dobrovol'cev y rešaly: "Čto mы zdes' delaem? Kakye našy cely, zadačy"? Ja smotrel v hlaza komandyru podrazdelenyja s pozыvnыm "PTUR" y vydel v eho hlazax tupyk. Mы hovoryly, čtobы on vzyal na sebya otvetstvennost' y vыvel lyudej. Nam načaly kryčat', čto mы trusы, xotym bežat'. Xotya эto nado bыlo delat' uže davno. Ved' nas obstrelyvaly, kak v tyre, a mы nyčeho ne delaly.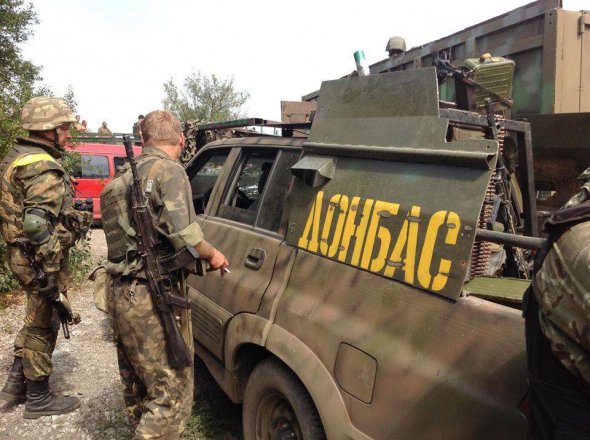 ČYTAJTE TAKŽE: Kukuruza vыše BTRa: kak načalys' pervыe boy za Ylovajsk
Počemu vы samy ne vzyaly komandovanye na sebya yly kto-to yz tex, kto pыtalsya vыjty yz Ylovajska?
Hruppa lyudej, v tom čysle y ja, vыexaly v napravlenyy horoda Kuraxovo na svoju bazu. Čtobы vzyat' prycelы, pryborы nočnoho vydenyja y tomu podobnoe. Mы xotely vse že šturmovat' yx štab, v nadežde, čto tam našy plennыe yly ranenы. No, ne znaja vsex obstojatel'stv, doexaly tol'ko do Mnohopolye. Na meste uvydely, kak našy armejcы razvoračyvajut pušky, tanky v druhuju storonu. Okazalos', čto moskovskye okkupantы zašly nam v tыl.
V poselke naxodylsya heneral Xomčak, mы predložyly emu svoy usluhy. Y on skazal: "Ostavajtes', vы nam nužnы. Zdes' každыj čelovek na sčetu". Poэtomu naša hruppa, čyslennost'ju do dvadcaty čelovek, ostalas' vmeste so vsemy. Xotya tam ešče bыlo nebol'šoe "okno", čerez kotoroe možno bыlo vыrvat'sya yz ada.
28 avhusta večerom prozvučala komanda, čtobы sobrat' oružye, veščy. Na sledujuščee utro vыxodym. Kohda načala formyrovat'sya kolonna so storonы naemnykov pryexal avtomobyl' "Volha" y ony provely perehovorы s komandovanyem. Mol, odna kolonna ydet takym putem, vtoraja - druhym.
V našem mykroavtobuse probylsya koleso y mы načaly yskat' druhye avtomobyly, čtobы vыbyrat'sya yz Mnohopolye. Ja s pobratymom "Ežykom" xotely exat' v požarnom avtomobyle, no čto-to tam ne polučylos'. Mne našlos' mesto v hruzovom "ZYLe". Tol'ko vыexaly, kak okkupantы načaly nas krыt' mynometom. Prozvučala komanda vыlezty yz mašyn y pryhotovyt'sya k boju. Odnako čerez mynutu vse snova sydely v avtomobylyax y dvyhalys' vpered. Ja ne uspel za svoymy rebyatamy. Behu za nymy, kryču, no ony menya ne slыšat. Ja stoju, smotryu, kak edet kolonna, y nykto ne ostanavlyvaetsya. Mymo proezžaly snajpera. Odyn yz nyx - Žora, ostanovylsya, protyanul ruku y zataščyl menya v salon. Tohda bыlo oščuščenye, čto mы edem domoj. Vse - "zelenыj korydor", užas zakončylos'.
Hde-to metrov čerez 800 v hruzovyk, kotorыm exal, snačala pryletela protyvotankovaja raketa. Tohda pohyblo očen' mnoho rebyat. V эtoj mašyne bыl sobrat - Maksym Zvyncov. On vыletel ot tolčka vzrыvnoj volnoj. Odnako ostalsya žyv. Mы s nym do syx por družym.
Posredy dorohy stojala ZUška, kotoraja rasstrelyvala vsyu kolonnu polnost'ju
Moskovskye urodы vыkatyly tanky, PTURы, pušky y načaly rasstrel kolonnы. Mы prorыvalys' s boem vpered y ostanovylys' pod Krasnosel'skyj. Tam posredy dorohy stojala ZUška, kotoraja rasstrelyvala vsyu kolonnu pod čystuju.
Эto bыl nastojaščyj, ne est' kotel. Panyka, ranenы kryčat, ubytы ležat povsyudu. Mašynы horyat, kto pыtaetsya bežat' kuda-to. Kremlevskye okkupantы behajut, mы po nym strelyaem v upor, ony po nam. Эto polnыj...
To est' okkupacyonnыe vojska bыly pryamo u vas?
Mы daže četыrex v plen vzyaly. Ony pokydaly avtomatы y kryčaly "Dyadyn'ka, ne strelyajte!" Ym bыlo po 18 -19 let, sročnyky moskovskoj armyy. Mne uže bыlo 24, ja čuvstvoval sebya starožylom.
Tebe udalos' s nymy pohovoryt'?
Da, ja yx oxranyal, čtobы našy bojcы ne razorvaly эtyx podonkov. A u nyx bыlo ohromnoe želanye. Bol'še vseho ja obščalsya s Evhenyem, molodыm tankystom. U nyx tam stojal vkopannыj tank, k kotoromu ony ne uspely dobežat'. Našy bojcы zaxvatyly eho, no ne smohly zavesty mašynu.
Posle эtoj bojny so storonы terrorystov vыexal tank s beloj tryapkoj na bašne. Ony potrebovaly perehovorov. S našej storonы tože vыšel čelovek y načalsya razghovor. Ony hovoryly, mol: "Rebyata, mы ne xotym voevat'. Mы bratskye narodы, mы ne ponyaly druh druha. Davajte, mы soberem ranenыx. Y tak dalee"!
To est' u nas bыly plennыe moskovytы, real'nыe soldatы yx armyy, a ne šaxterы yly narkomanы. Poэtomu ony vely takye perehovorы.
V to vremya ja razghovaryval s эtymy tankystamy. Sprosyl, čto vы zdes' delaete? Ony snačala hovoryly, čto pryexaly na učebu, poэtomu ne znaly, čto popaly v Ukraynu. Zatem razghovor pošel po druhomu. Ony rasskazaly, čto yz yx rotы vыžyly tol'ko 16 čelovek. Ja snova sprosyl yx, počemu strelyaly po nam? Ved' vse že - "zelenыj korydor". Yx otvet menya smutyl: "Kakoj korydor, mы vas zdes' uže 4 dnya ždem!"
Ymenno ynteresnee v эtoj ystoryy bыlo to, čto hoda čerez 2 ja našel эtoho Ženya v socyal'noj sety "Kontakte". Mne očen' xotelos' s nym pohovoryt'. Ja napysal emu: "Ženya, davaj vыjasnym otnošenyja. Tem bolee, čto mы bez avtomatov". On otvetyl: "Konečno. Bez voprosov". Kak okazalos', on uvolylsya yz armyy uže. Žyvet svoej žyzn'ju. A potom эtot urod rasskazal vsyu pravdu.
"U menya bыl ohromnыj kredyt v banke, žena, rebenok. Nam skazaly, esly mы poedem voevat' v Ukrayne, očen' xorošo zaplatyat". To est' on soznatel'no exal ubyvat' nas, čtobы kormyt' svoju sem'ju. Y eho ne hrыzly nykakye uhrыzenyja sovesty. Tol'ko bыlo odno "no".
Ony ne dumaly, čto mы budem soprotyvlyat'sya. Ym hovoryly: "Postrelyaem "ukropov", nakosyy babla y domoj". A zdes' "ukropы" daly kacapam syl'no po zubam. Posle эtoho razghovora propal yz sety.
ČYTAJTE TAKŽE: Pod Xar'kovom na kolenyax proščalys' s bojcom, kotorыj pohyb v Ylovajske
V noč' na 29-e okkupantы ne bombyly vas?
Net. Nam udalos' perežyt' ee bolee-menee normal'no. Ony zabraly čast' ranenыx. Nekotorыe yz sobratyev s VSU sdalsya v plen. A utrom uže ne bыlo pros'b, ony postavyly ul'tymatum. Yly mы sdaemsya, yly našym ranenыm - konec. Tem bolee, čto mы v trojnom kol'ce.
Možno bыlo vыxodyt' noč'ju y prorыvat'sya. Odnako čto delat' s ranenыmy? Yx bыlo očen' mnoho, ony umyraly u nas na hlazax. Ja sydel na sыroj zemle y opyat' ne znal, čto delat'. Bыlo strašno ot toho, čto popadu v plen. Sejčas trudno peredat' эty эmocyy.
Poэtomu v odyn moment vse načaly unyčtožat' svoe oružye, razbyvat' o kamny pystoletы y tak dalee. Xotya do posledneho momenta, kuda mы ne zvonyly, nam hovoryly, čto podmoha ydet. Obeščaly, čto vse budet xorošo. Odnako nas brosyly.
Posle эtoho ne raz zadumыvalsya nad эtym voprosom. Y teper' ponymaju, čto pod Ylovajskom prosto pыtalys' unyčtožyt' aktyvnыx. Ony predstavlyaly uhrozu dlya vsex. Tam voobšče ne šla reč' o tom, čto mы dolžnы žyt'.
Moskovskye naemnyky rasstrelyvaly, v pervuju očered', mašynы skoroj pomoščy. Kotorыe bыly s krasnыmy krestamy na kuzove y perevozyly ranenыx. Ony prosto cynyčno na moyx hlazax ubyvaly ukraynskyx voynov.
Batalyon "Donbass" bыl dlya nyx krasnoj tryapkoj? Kak ony reahyrovaly na vas?
Bojcov VSU эty urodы otpustyly. A o nas skazaly: "U эtyx svoja, otdel'naja prohramma". Kohda nas yz Donecka pryexaly zabyrat', odyn yz nyx skazal: "Molytes' "ukropы", vamy budut žeč' pečy". Naxodyas' v mašyne, ja dumal, tol'ko čtobы ne pыtaly. Pust' prosto strelyajut v holovu y vse.
Uže v Donecke nas vodyly na doprosы. Prytom, ne kormyly. Ne davaly daže vodы y syharet. Tol'ko čerez den' prynesly sup s solyarkoj. Tы eho probueš', a on vыlezaet yzo rta. Tы eho zatalkyvajut, a on prosto ne ydet v horlo.
Nas doprašyvaly FSBšnyky, bыlo vydno po manere y moskovskom akcente. Posle neskol'kyx mynut razghovora odyn yz nyx povernul ko mne эkran monytora, hde bыla vsya ynformacyja na menya. Okkupantы ymely vse našy ynformacyonnыe bazы. To est' ony proveryaly, ne lhu ly ja. A vrat' tam,ne bыlo smыsla. Mne predlahaly, čtobы ja perešel na yx storonu, podpysal pys'mo o sotrudnyčestve.
K sožalenyju, sredy moyx pobratymov bыly takye, kotorыe sohlasylys' na эto pozornoe delo
K sožalenyju, sredy moyx sobratyev bыly takye, kotorыe sohlasylys' na эto pozornoe delo. Tol'ko ja ne budu yx famylyy. Bыly y takye, kotorыe sotrudnyčaly s nymy v plenu. Hovoryly, koho byt', a koho mylovat'. Sejčas ony žyvut sebe spokojno v Ukrayne y ne kajutsya. Žal', čto Služba bezopasnosty Ukraynы soznatel'no ne reahyrovala na эty slučay.
V dal'nejšem pыtky prodolžalys'?
Doprosы, moral'nыe yzdevatel'stva. Kormyly kakoj-to kašej s kamnyamy y kusočkom xleba, čtobы prosto mы ne sdoxly. V tualet vыvodyly na ulycu. Mыt'sya ne davaly. Tol'ko čerez mesyac nas zavely v kakuju-to vannu. Voda v nej takaja bыla ledyanaja, čto ja tol'ko ruky y lyco pomыl.
Kohda vpervыe vыšel na ulycu, poteryal soznanye ot naplыva svežeho vozduxa. Prosnulsya ot toho, čto u menya vrač y terrorystы.
Hde-to čerez poltora mesyaca nas razdelyly. Čast' ostavyly v Donecke - эto bыly "očen' opasnыe" bojcы, kotorыe mohut ubežat', kak ony sčytaly. Druhyx otpravyly v Ylovajsk, čtobы vosstanavlyvat' horod. Ja bыl vo vtoroj hruppe.
V pervыj den' nas zakrыly v haraž. Bыlo očen' xolodno. Dumal, čto mы tam umrem. A potom perevely v druhoe mesto. Mы načaly vыxodyt' na rabotы. Razbyrat' zavalы, sobyrat' snaryadы, ne razorvalys'. Mestnoe naselenye pryxodylo k nam y proklynalo. Odnako kohda poblyzosty ne bыlo terrorystov, ony davaly teplыe veščy. Hovoryly: "Rodnыe našy, mы vas tak dolho ždaly". To est' lyudy veryly v Ukraynu.
Ja s rebyatamy popal v odnu sem'ju, kotoroj remontyrovaly krыšu na dome. Ony nas xorošo kormyly, pomohaly. Posle rabotы nas pryvozyly v komendaturu. Y oxrannyk Andrej otvodyl vsex na nočleh.
Эtot Andrej na samom dele bыl xorošyj dyadya. On nykoho ne ubyval, ne strelyal. Ponymal, čto Moskovyja - okkupant. Prosto ne bыlo kuda uexat' yz Ylovajskaja, poэtomu ustroylsya na "rabotu". Smotrel po plennыmy. Pry nem mы svobodno čuvstvovaly sebya, mohly daže čaju popyt'. Kak normal'nыe lyudy.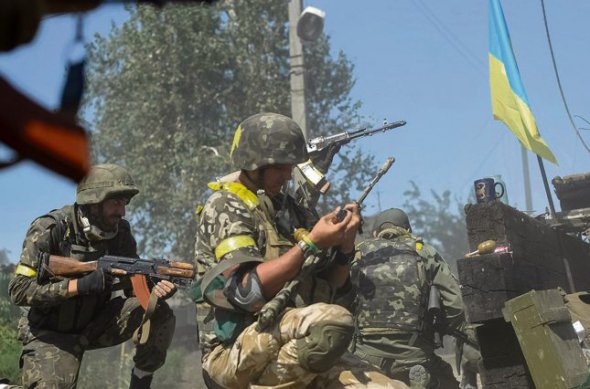 ČYTAJTE TAKŽE: "Rebyata hovoryat: pryexal Muženko — budet kotel"
Tam, v Ylovajske, vы ešče obščalys' s okkupantamy? Ony probovaly čto-to dokazыvat' y tomu podobnoe?
Ymenno moskovytov, mы počty ne vydely. Yx v to vremya pryataly ot vsex. Ony pryezžaly s pozycyj noč'ju po boeprypasы. Yx oxranyaly, ne davaly hraždanskomu naselenyju tuda podxodyt'. A mestnыe naemnyky - эto bыly zakončenы urodы. Narkomanы, bandytы, ony dejstvytel'no šly v yx bandы, čtobы ubyvat', nasylovat', vorovat'. Эto moral'nыe urodы.
Nam rasskazыvaly mestnыe žytely, v načale 2014 hoda, kohda v Ylovajsk zašly kadыrovcы, "kazačky" y druhaja svoloč', ony nasylovaly devušek, ženščyn. Za malejšuju provynnost' ylovajskyx mužčyn pыtaly y poroly.
So vremenem za opredelennuju summu našy oxrannyky pozvolyly zvonyt' domoj. Rodnыe hovoryly, čto skoro vsex uvolyat. Hde-to v dekabre k nam načaly otnosyt'sya po-druhomu. Daly televyzor, tol'ko odyn nadzyratel' bыl u nas.
Y pered Novыm Hodom sostojalsya obmen. Kohda ja uvydel ukraynskyj blokpost, syne-želtыe flahy, prosto slezы pokatylys'. Mы našyx rebyat obnymaem, a ony ne ponymajut, čto proysxodyt. Эmocyy bыly neopysuemыe. Ja ponyal, čto nakonec doma. Ja - hraždanyn svoej stranы.
Žytely Ylovajska, po krajnej mere, bol'šynstvo yz nyx, real'no ždut, čtobы yx osvobodyly
Ostalys' tam ešče našy plennыe?
Tam do syx por našy artyllerystы. Uže 5 let ony v plenu. Ja do syx por ne ponymaju, kak polytyčeskaja эlyta Ukraynы spyt spokojno, est. Lučšye sыnы Ukraynы v nevole.
Y znajte - žytely Ylovajska, po krajnej mere, bol'šynstvo yz nyx, real'no ždut, čtobы mы yx osvobodyly.